Claire Treat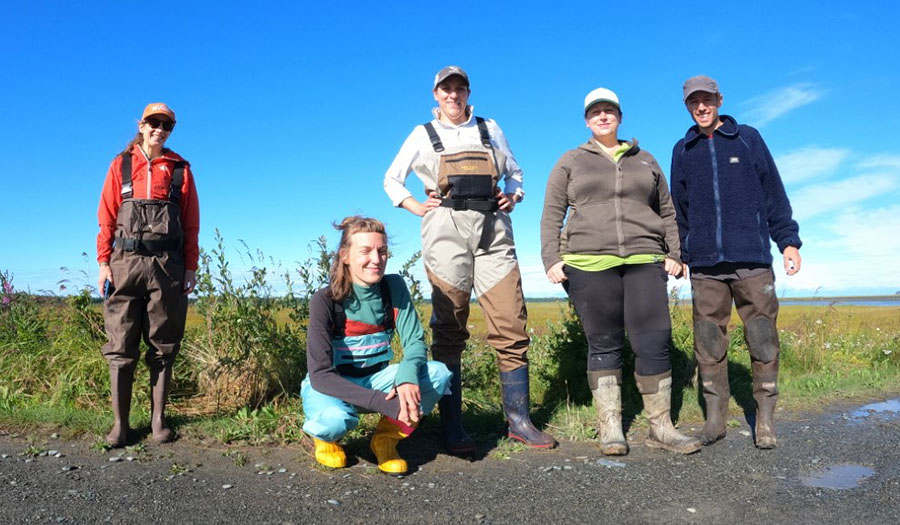 Alumni Spotlight Q & A:
Where are you from, Claire?

 
From Keene, New Hampshire.
What did you study and who was your adviser?
Earth Sciences, M.S. 2010. I studied how to model permafrost and how it could be affected by wildfire. I worked with Dr. Steve Frolking (EOS / ESRC).
Why did you choose UNH?
I did two summer internships during my bachelors at UNH working with Prof. Ruth Varner. I really liked the collaborative, supportive, and relaxed atmosphere in EOS and ESRC and I really like the NH Seacoast region, so I decided to come back to graduate school there.
What was your favorite course? Which professors had the greatest impact on you?
For a few years, Dr. Rob Braswell taught a data analysis in Earth Science Course. We did really neat and interesting data analysis of relevant datasets and learned a lot. For professors – lots! I learned a lot from many different people. Major influencers were Steve Frolking, Ruth Varner, and Wil Wollheim.
How is UNH addressing the social cause you are most passionate about?
It's climate change these days, I think the moves to reduce food waste and use local foods are great! There are probably more initiatives since I graduated.
What is your current position? What do you like best about it? Why is your work important?
I'm a Research Group Leader in the Permafrost Research Section at Alfred Wegener Institute Helmholtz Center for Polar and Marine Research in Potsdam, Germany. My research group is investigating greenhouse gas emissions from northern ecosystems, including tundra, wetlands, and permafrost ecosystems. We are developing methods and making measurements in order to understand how these ecosystems respond to climate change, which is important to meet targets for COP26 and the Paris Agreement.
On a daily basis, I spend a lot of time working with my students, I spend some time writing research proposals, papers, and plans, I spend time trying to figure out how and where we should analyze samples, I spend time planning our field work (expeditions here!). Usually my research group will eat lunch together at the cafeteria, which is a nice way to get to know everyone. I'm really enjoying working with students, I'm finding it really rewarding to watch what some students can do given the opportunity.
One thing that is great about my position is that my students are really passionate about fighting climate change. They won't fly to conferences, meetings, and other travel. They eat vegetarian or vegan to reduce their carbon footprint. They participate and sometimes organize the Fridays for Future Demonstration. Basically, through their actions they are demonstrating a responsible, climate-friendly conduct and demanding change. I think this is really great and I am inspired by them.
What are your future career plans?
I hope I can help to quantify Arctic carbon budgets and help to figure out how we can get more carbon and keep more carbon in soils to address climate change.
Any advice for undergrads/grad students who are conducting research?
Stick with it, learn lots, listen to feedback, enjoy the opportunities to travel and learn new things. 
---
Stick with it, learn lots, listen to feedback, enjoy the opportunities to travel and learn new things.
---
What makes you proud to be affiliated with UNH?
I think that UNH is a really great resource for the state of New Hampshire. I am really happy and proud to be affiliated with a world-class research Institution that is open to the best and brightest NH students and can really open doors to the world through an excellent education.
What impact do you hope your work has on future generations?
See above – I think I learn from them! To keep pushing to address the climate crisis.
Do you have any links to share for those seeking more? 
Please visit my group webpage to learn more about my work.
Can we find you on social media?
Yes, you can find me on Twitter.
Pursue an Earth Sciences degree
Are you or is someone you know an alum who conducted research with us? Want to be featured in an upcoming Alumni Spotlight? We'd love to connect! Please email Rebecca.Irelan@unh.edu with details.